Documenting World War II: Through the Lens of a Camera
L. Bennett "Elby" Fenberg, a combat photographer who served in the 163rd division of the Signal Corps of the Army during World War II, is known for filming the demolition of a huge Nazi swastika at a stadium in Nuremberg, Germany in 1945.
The dramatic film shows the destruction of the giant swastika that "was about 50 feet across and was made of metal," Elby Fenberg said in 2005 interview with his nephew, Steven Fenberg, which ran in the Houston Review of History and Culture, a publication of the University of Houston.
"I kept my finger pressed on the trigger of the camera, and I had my eyes closed the whole time," Elby Fenberg said. "The explosion was so huge, a piece of metal about 10 feet long dropped right in front of me. If it had hit me, it would have cut me in half. About a dozen fellows got injured from the flying metal," he said.
Fenberg earned the Bronze Star for filming the fierce fighting at Nuremberg. It is one of the highest combat awards of the U.S. Armed Forces. This story was produced by Nancy Barnhart, a graduate student at the University of Houston.
Elby and his movie camera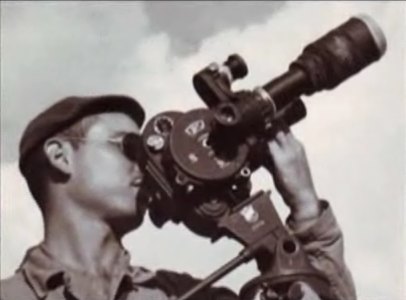 Close-up of Elby and his camera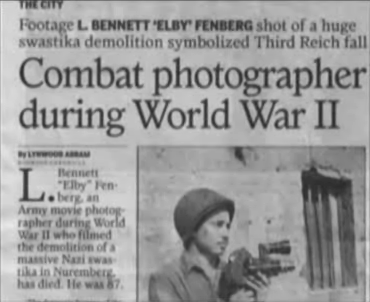 Newspaper article about Elby Fenberg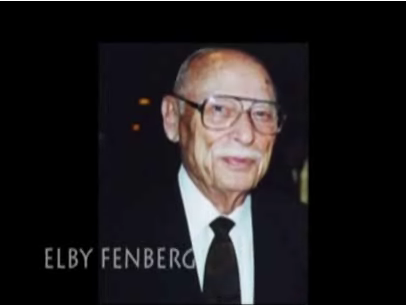 Elby after the war living in Houston